Clean Contemporary Kitchen Remodel In San Jose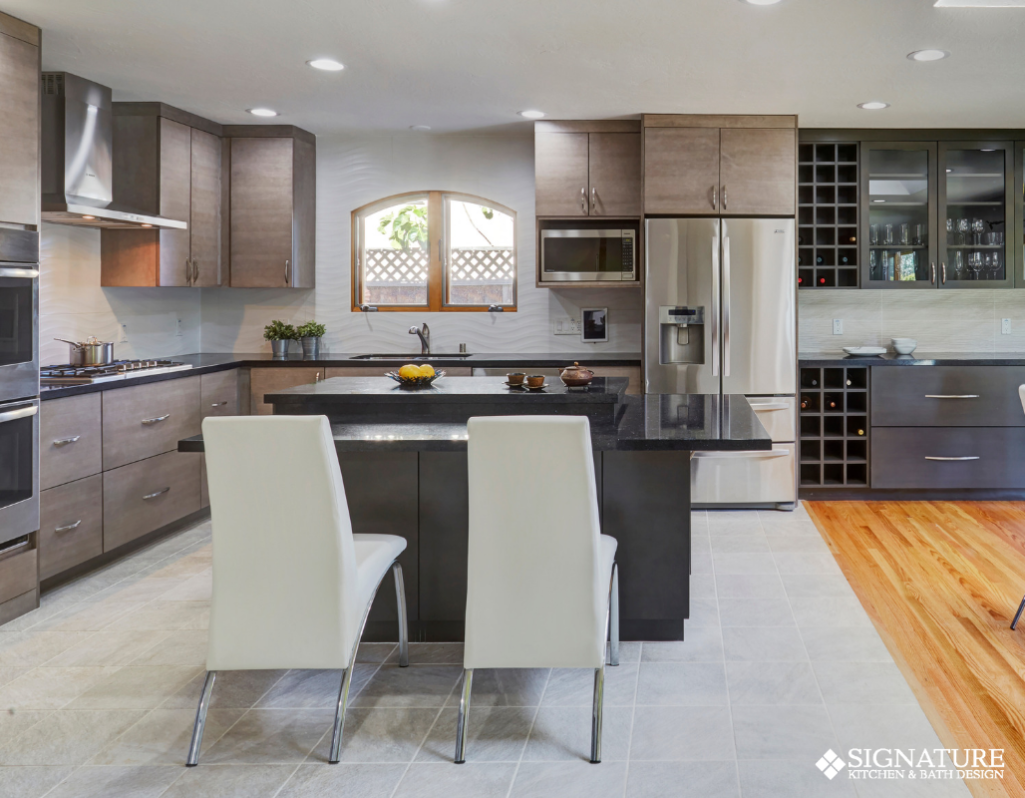 With sleek designs and clean finishes, this San Jose contemporary kitchen remodel marries together a modern aesthetic with timeless function. The brushed, Omega cabinetry serves as a neutral stage for the rest of this incredible space to be constructed. The dark, polished counters serve as a stark contrast to the bright white island chairs & dining table seating.
Additionally, with a multi-tiered island, double oven, large stainless-steel refrigerator, and deep sink, entertaining is made a breeze in this clean contemporary kitchen. This spacious, sleek, and sophisticated space is guaranteed to be adored by all who step into its one-of-a-kind space.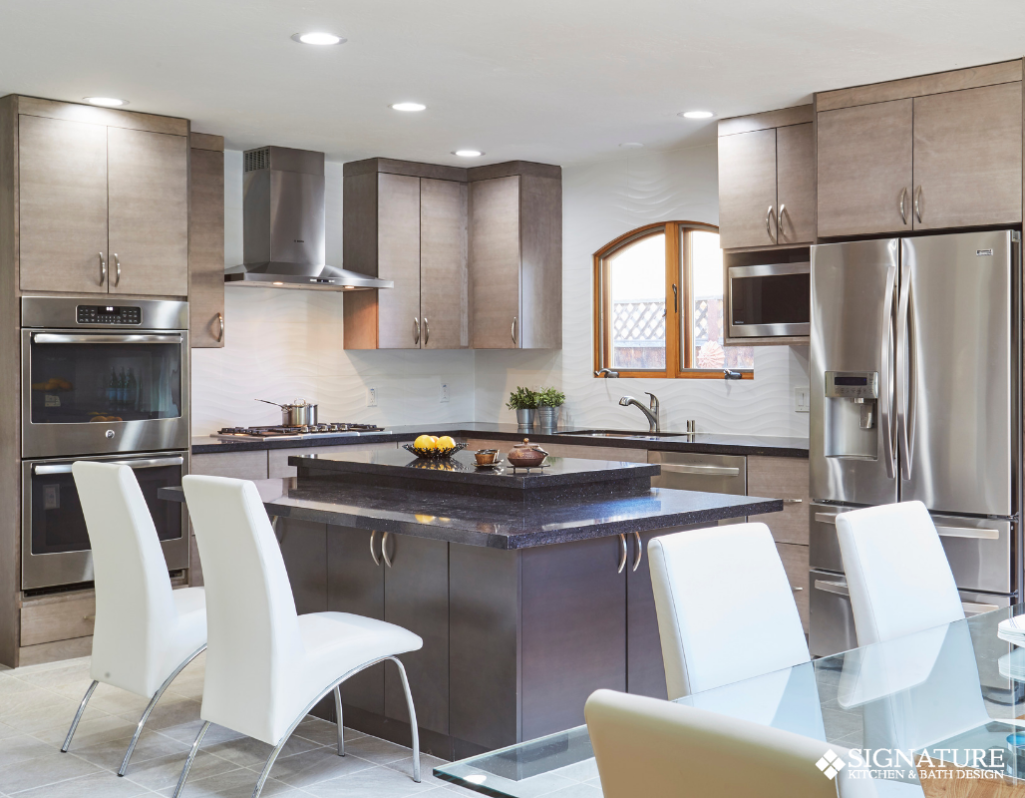 Signature Kitchen & Bath Design is a Cupertino-based cabinetry company that prides itself on developing genuine and long-lasting relationships with our clients. Starting a project with us means that we will be there every step of the way to conceptualize, design, and create your dream kitchen space.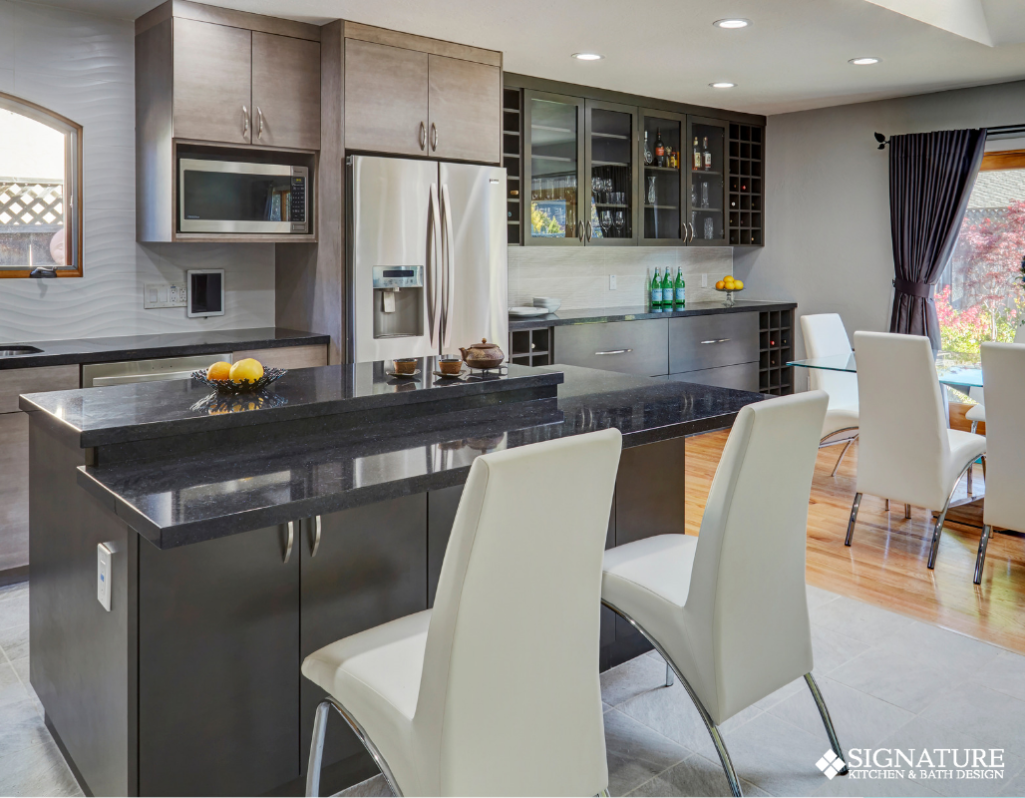 When working with Signature Kitchen, you are gaining access to over 40 years of industry-based knowledge from our team members. Each of us has a deep-rooted passion for the work that we do, and we know that this directly translates to the work that we create. Know that when working with us, your space is with experienced and exceptional hands.
We invite you to visit our design showroom in Cupertino, California to get an idea of what your next project could look like. Already know what you want to create? Reach out to us online and tell us more about your vision. We look forward to bringing your dream space to life.