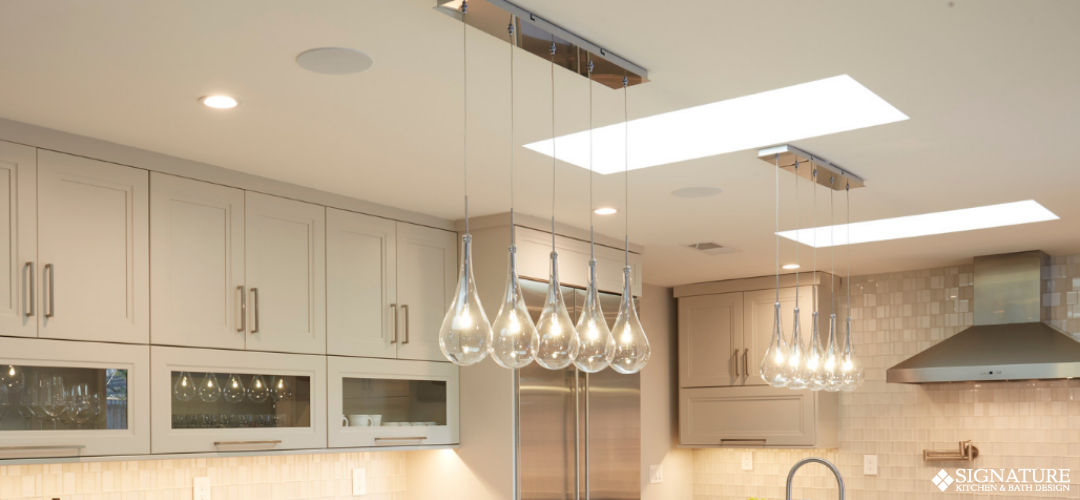 Our Services
At SIGKB, we invite all potential clients into our showroom so we can share what our scope of work includes and tell you a bit about our products. We are a hands-on company and value quality working relationships with clients that can only be achieved through face to face meetings. We spend days, weeks, and sometimes months developing your unique design. We are with you from the beginning to the end!
We personally receive and inspect every single delivery of the cabinets at your home. You can be confident knowing that all of our staff at Signature Kitchen and Bath are fantastic at their job will be able to answer any questions you might have. We will also work with your contractor to ensure any of their questions are answered as well. We provide support throughout the entire process: installation of the cabinets, counter-tops, and under cabinet lighting.
Renovation is a process, here is how we help:
Kitchen & Bath Cabinetry
From Traditional cabinetry to contemporary, we've got you covered! Offering superior cabinet knowledge and expertise, as well as professional recommendations on door styles, wood selections, finish treatments, appliance panels, modifications or custom quotes; we are committed to guiding you through the decision-making process. We're here to design the perfect spaces for you and your family to enjoy for years to come!
Space Planning
The layout can make or break a kitchen or bathroom both functionally and aesthetically. We'll help define circulation patterns to ensure you a space that is well designed and uniquely your own. We are experienced and creative in utilizing every square inch to maximize counter space and cabinet space. We understand the product backward and forward and have knowledge of every option available.
Material Selection
We'd love to share our expertise with you! Feel free to bring in your samples (flooring, tile, etc.) and we'll help guide you in your material selection. We will help you formulate ideas about how to integrate the materials into the space and create something that works the best for how you use our kitchen.
Color Consultation
Similar to material selection, we're happy to lead you in the right direction with your color selection of cabinetry and beyond. We work to educate so you are empowered to make the best selections for your lifestyle. We believe in creating elegant spaces that will be loved for years to come.
Contractor Support
We can connect you with a great contractor and will be involved throughout the whole process. Upon delivery, we give your contractor a detailed install packet to ensure they have all the information they need for a smooth install. We personally receive and inspect the delivery of the cabinets at your home and work with you to ensure that the products satisfied quality standards.
On-Site Trouble Shooting
We don't just deliver cabinets and then say "Good Luck!" We're continually checking in at the job site until completion to make sure both the contractor and clients are happy with the finished product. Even if you have no idea where to begin with your remodel project, we will guide you through the entire process—from the overall concept to the smallest details. Whether you want to know about cabinets, paint color, tile, hardware, or appliances, we have the answer.
Measurement Services
Don't have measurements quite yet? We'd love to come to your home and measure your space! Our measurement services include a preliminary measurement for quote purposes as well as coming out to do a final measure before cabinetry is ordered.
It will come to show just how important your project is to us, and we will ensure you are always informed. The result: a space you'll love that's nearly twice as efficient as our previous kitchen. Come visit our showroom or call us to set up an initial, complimentary consultation. During this meeting, we will answer your questions and spend some time getting to know you so that we can create the perfect design for you and your family.