Contemporary Cupertino Minimal Kitchen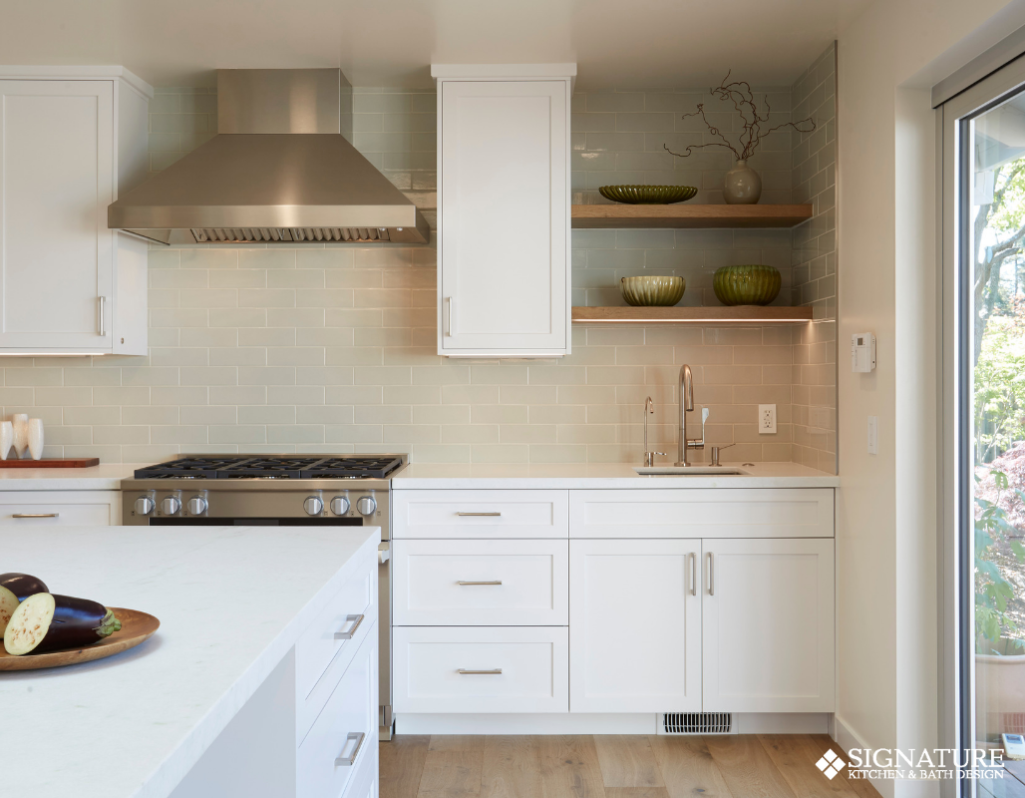 This Contemporary Cupertino Kitchen is a modernists dream. With its white Omega cabinetry and matching countertops, this space is minimal and simply marvelous. Stainless steel takes center stage in this kitchen. With everything from the refrigerator to the stove hood serving as a stark contrast to its monochromatic surroundings.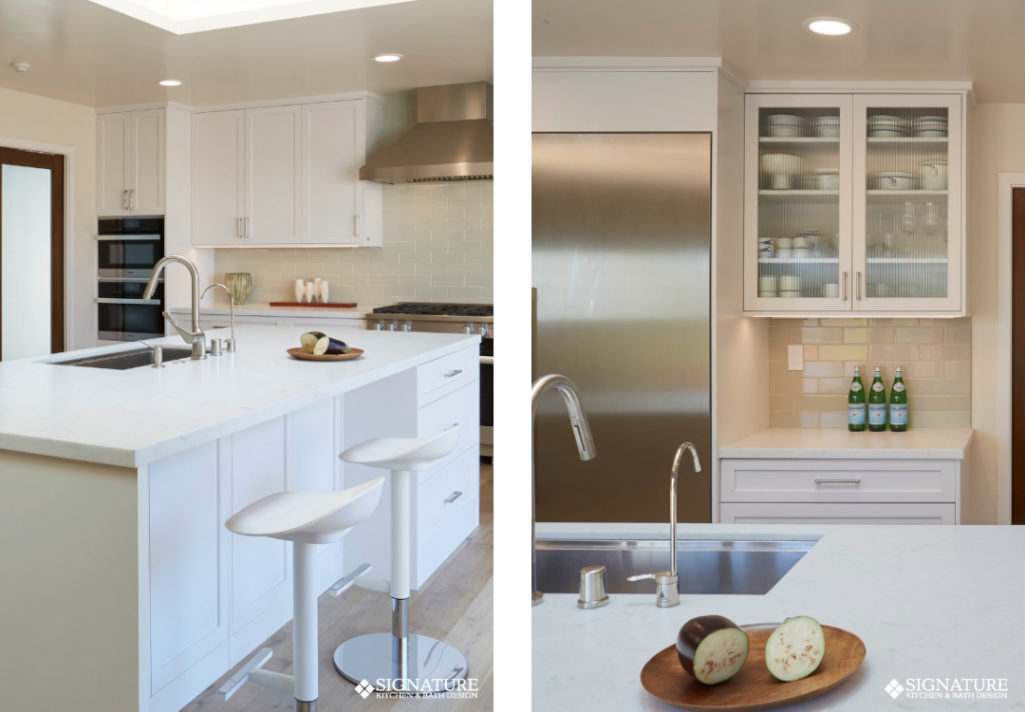 Featuring two sinks, double ovens, bar stools, and an island big enough to accommodate the largest of Thanksgiving buffet-style dinners. As a result, this kitchen is a wonderful space to invite guests over and entertain within. Serving as the epitome of where form meets function. This Contemporary Cupertino Kitchen is a space to create beautiful meals and beautiful reactions from all who visit it.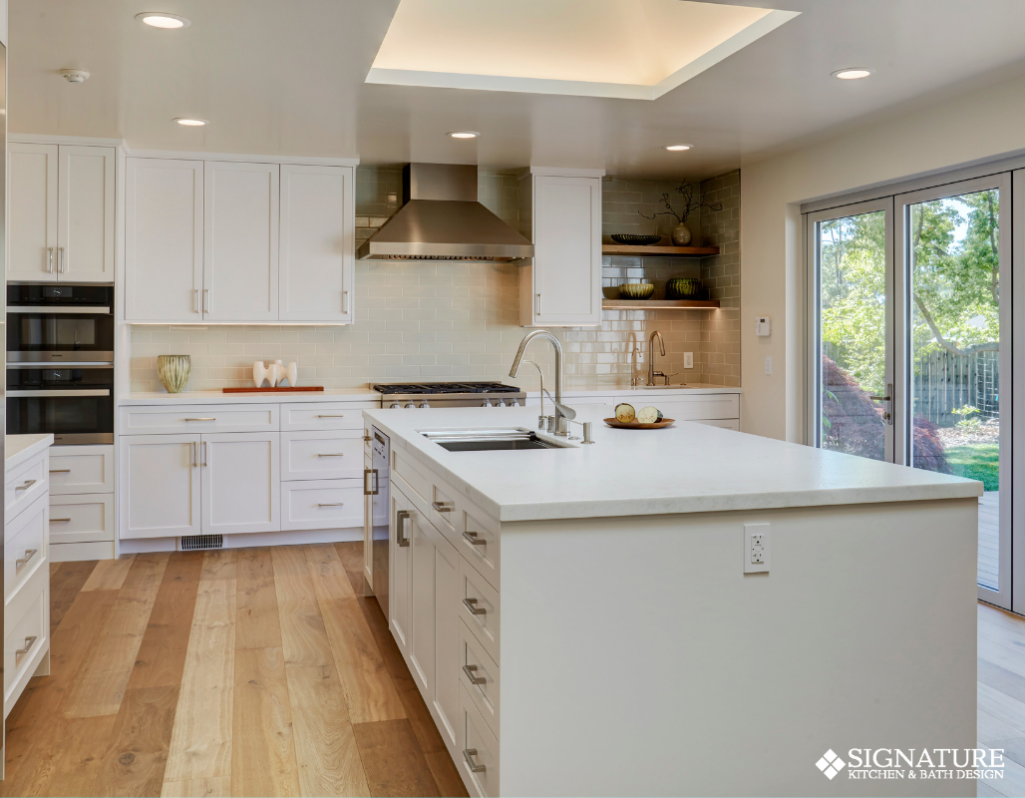 At Signature Kitchen & Bath, we design outstanding and functional kitchens, opening up your space for an aesthetically pleasing atmosphere by offering insight and suggestions to make your kitchen light-filled, sleek, and well organized.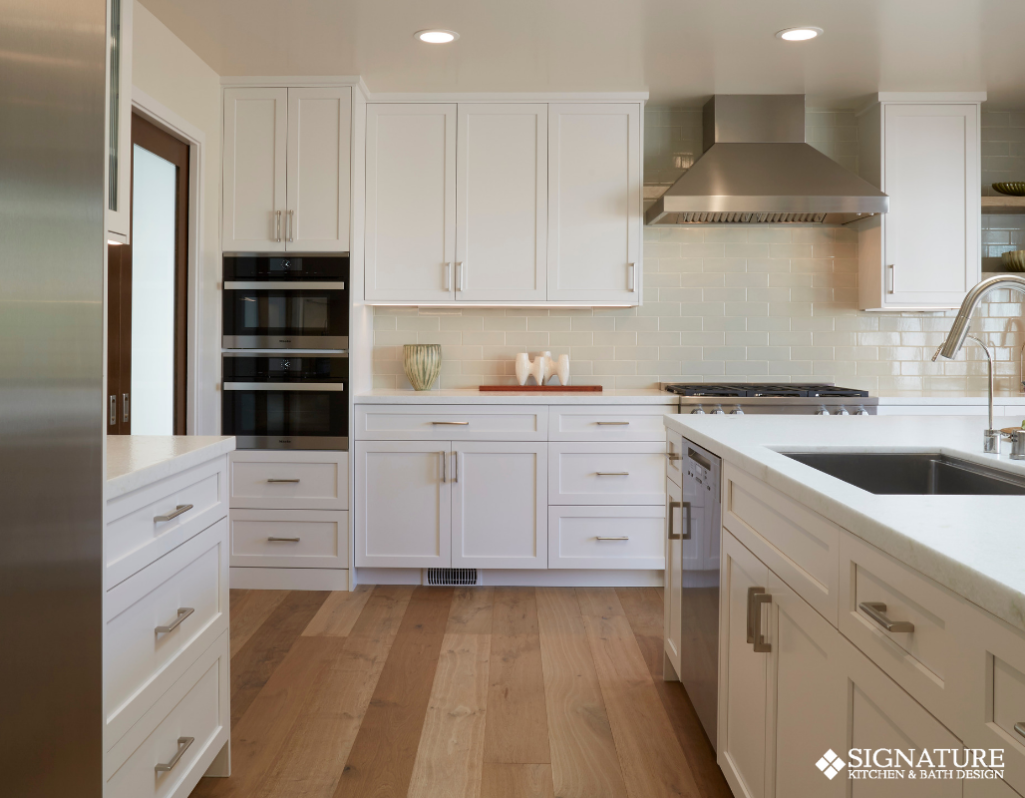 Let's connect and make your dream kitchen a reality. In the meantime, check us out on Houzz and see what our clients have to say!