Magazine Worthy Los Gatos Kitchen
This Los Gatos Contemporary Kitchen is simply gorgeous enough to be on the cover of any and every interior design magazine. The Omega cabinetry is a defining feature of this space, with light green cabinets on the perimeter paired with a cherry island to create the ultimate, photoshoot ready, combination.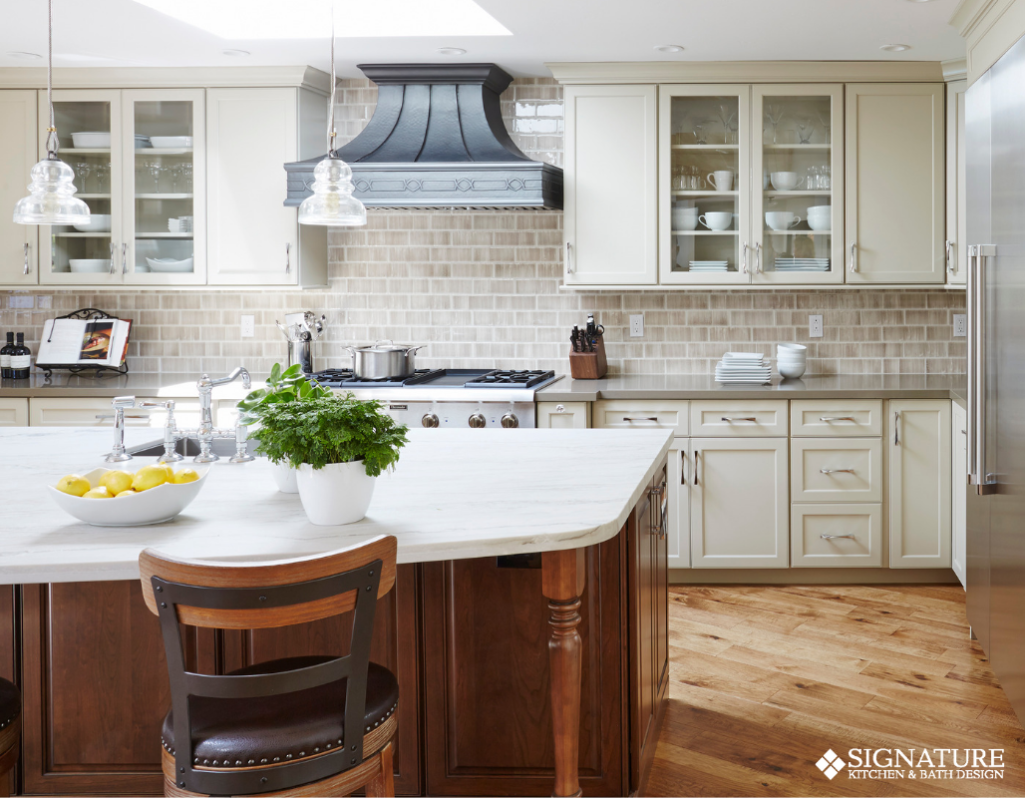 The vaulted ceiling and brick backsplash are elements that incorporate rustic ties into this stunning kitchen. The white quartz countertops also serve as a beautiful contrast to its rich wood surroundings.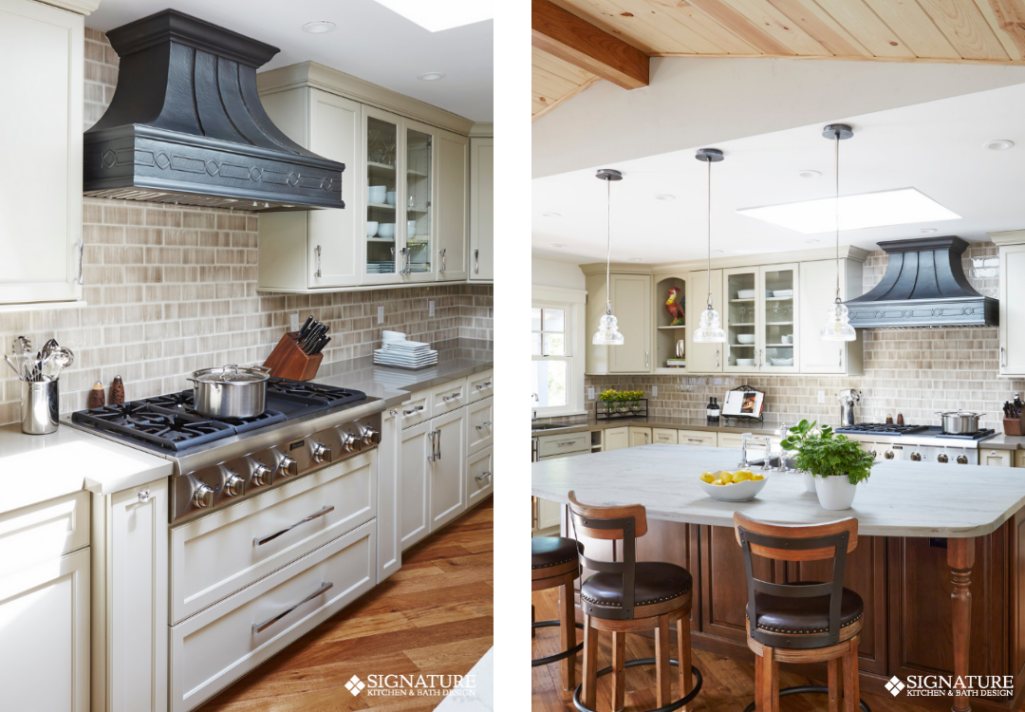 Lastly, sleek elements are met with homespun ones, as seen through the distinctive hood featured over the Thermador range. This magazine worthy Los Gatos kitchen will surely turn heads and leave guests speechless!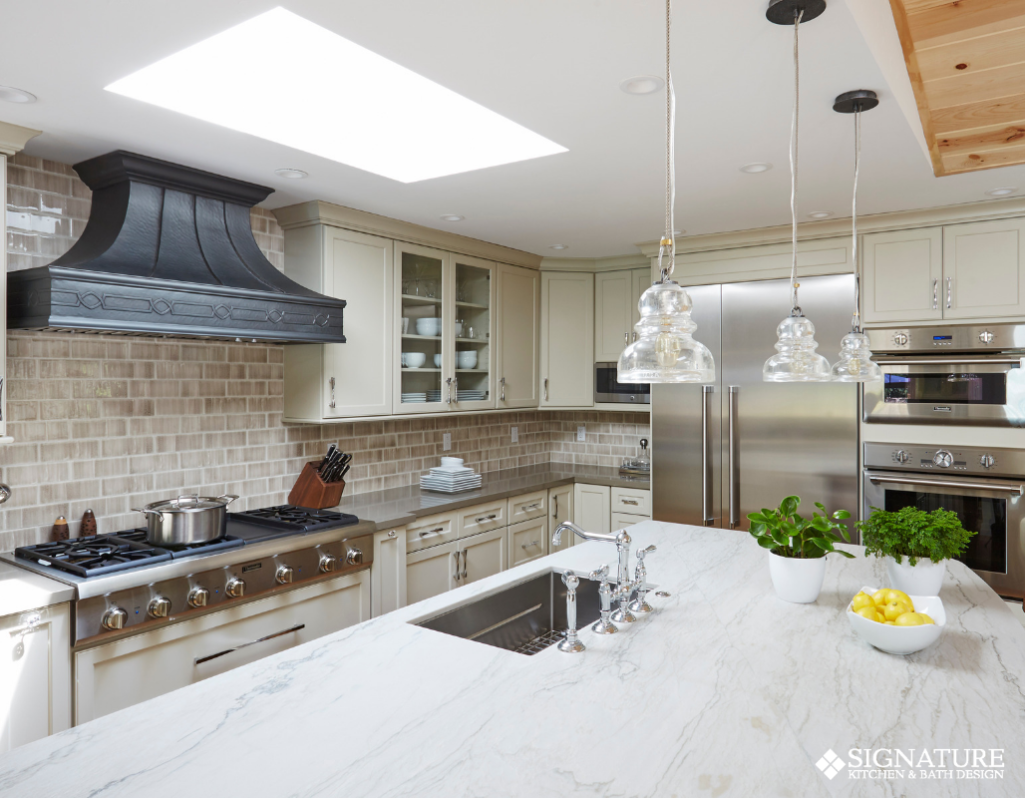 We are knowledgeable in kitchen design and love to give suggestions, but we are never pushy. We work hard to make sure all the details are covered, delivery is on time, and you are kept informed.
If you choose to work with Signature Kitchen & Bath for your kitchen remodel, we will connect you with a great contractor and will be involved throughout the whole process. If you want the kitchen of your dreams, you will definitely want to work with the team at Signature Kitchen & Bath Design.