Moody Contemporary Kitchen Remodel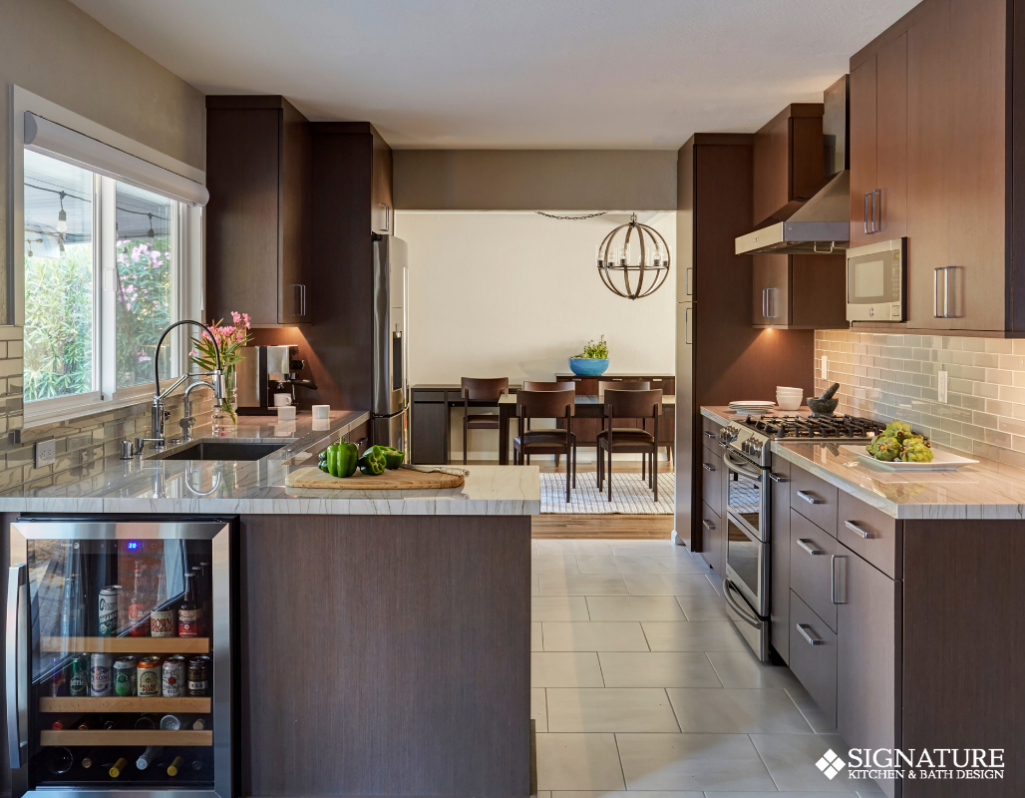 Opting for a modernist style does not mean that you have to forgo the warmth that a traditional style is synonymous with; this moody contemporary kitchen remodel in San Jose is a quintessential example of this.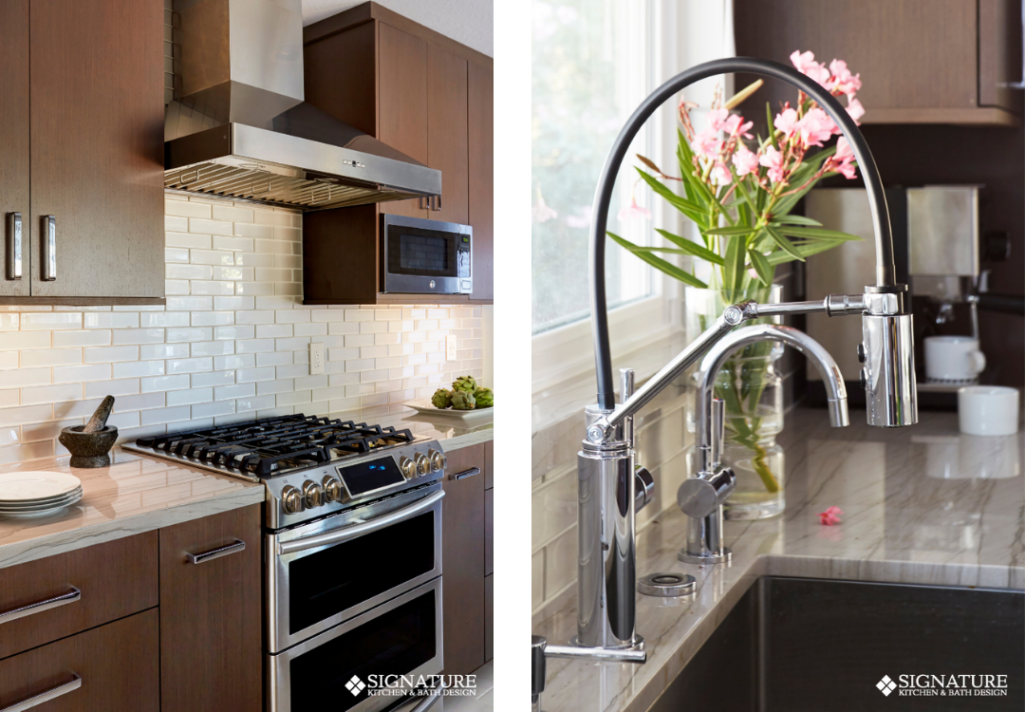 The rich, Omega cabinetry is cohesive with the rest of the space through its stainless-steel accent knobs. This small contemporary kitchen packs a big punch with high-end sophisticated materials and finishes.
This metalwork is continued throughout our contemporary kitchen remodel with the sink faucet, double oven, and more. Professional style contemporary appliances lend a high-tech element to the space while a warm paint color and floor tile make the room feel spacious and comfortable.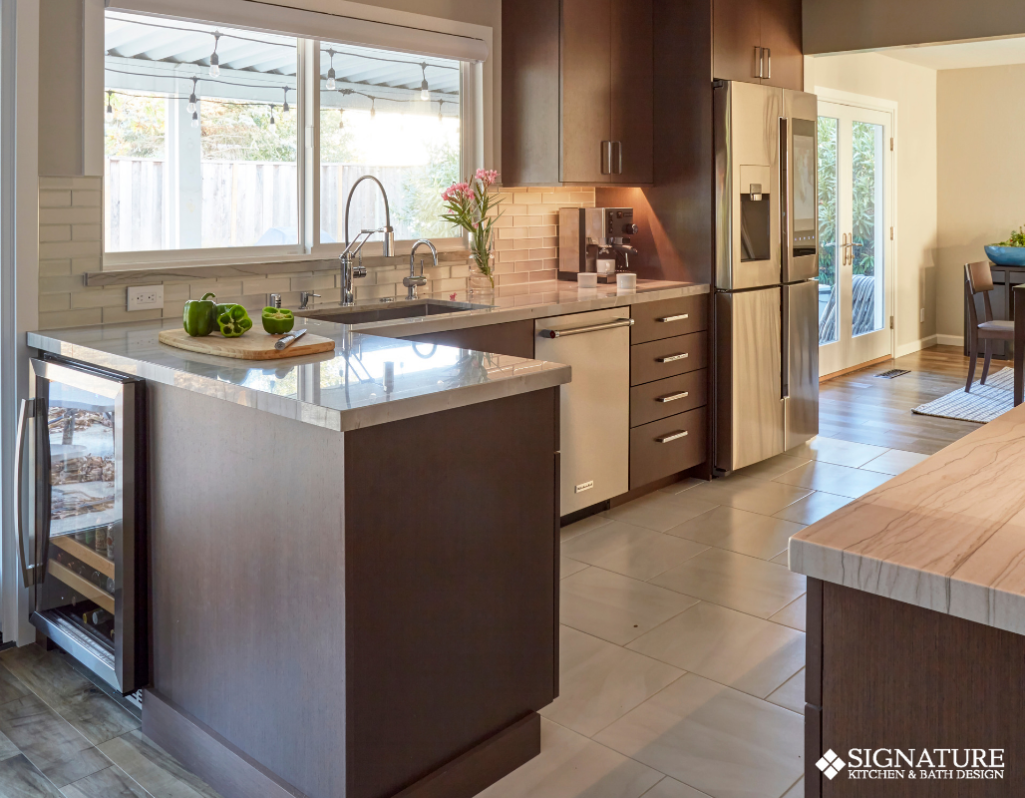 A dark warm color palette is accentuated by the wenge wood slab door cabinets, medium cool gray glass tile backsplash, and linear quartzite countertops. With warm tones enveloping every person who walks into this kitchen, visitors will not help but feel welcomed into this decadent space. Although small, this contemporary kitchen is functional for the entire family; furry four-legged family members included!
---
We have many excellent cabinetry lines to design with that are current, flexible, and top quality. Our showroom is extensive; illustrating tons of potential door styles, finishes, and details.
At Signature Kitchen, we are creative designers. We know our product lines well and work diligently alongside our excellent installation team. Come visit our showroom in the heart of Cupertino, CA or call us to set up a complimentary consultation!