Simple Saratoga Kitchen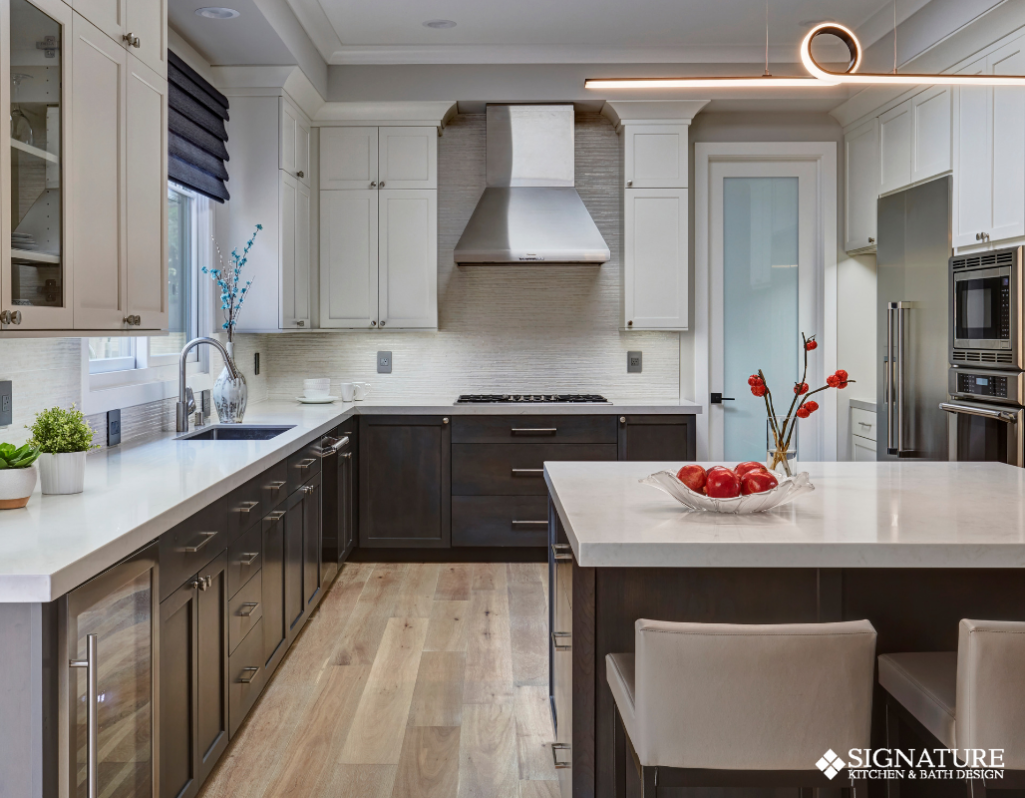 Contrast is an element that can add a dynamic edge to your space, and this two-tone simple Saratoga minimal-style kitchen achieves this masterfully. Starting with its Omega cabinetry, rich hues of cherry wrap around and envelop all under-counter cabinets in this space.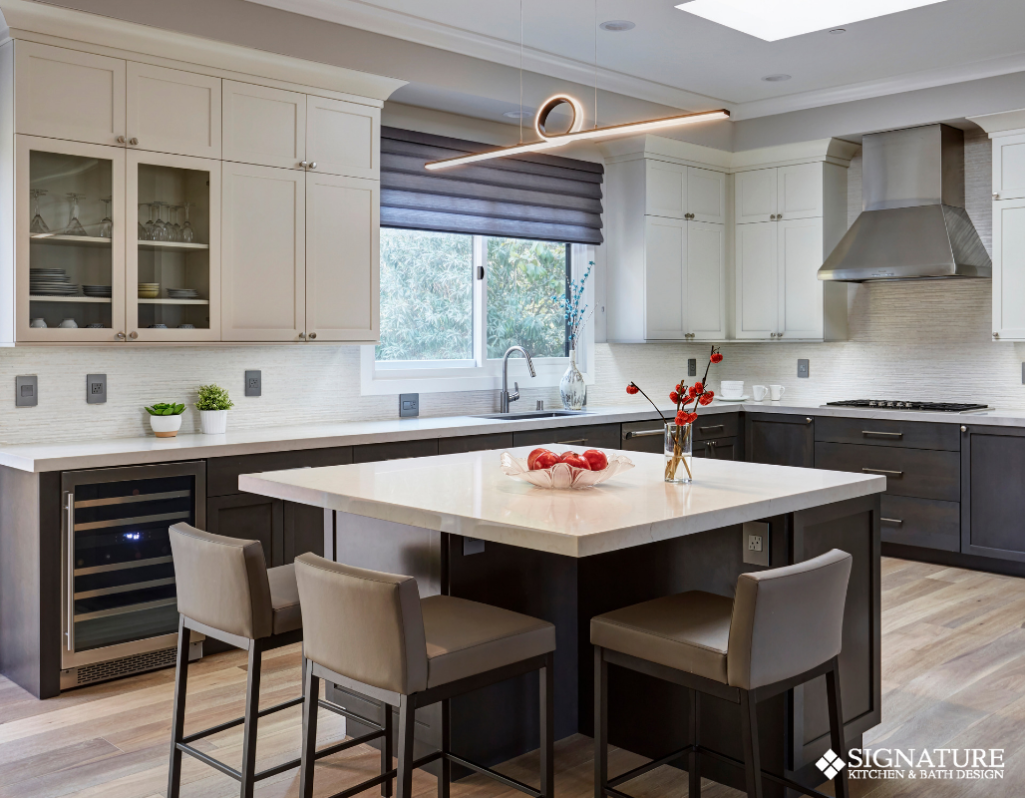 The eye is instantly drawn towards the sleek, white countertops, which is further continued through the opaque, above-counter shaker cabinetry. Polished, stainless-steel appliances also adorn this simple Saratoga minimal-style kitchen, with an oversized refrigerator, gas stove, and cabinet knobs & pulls. However, the pièce de résistance of this space is the jumbo island that is able to comfortably accommodate three people for a quick, breakfast meal or main dinner gathering.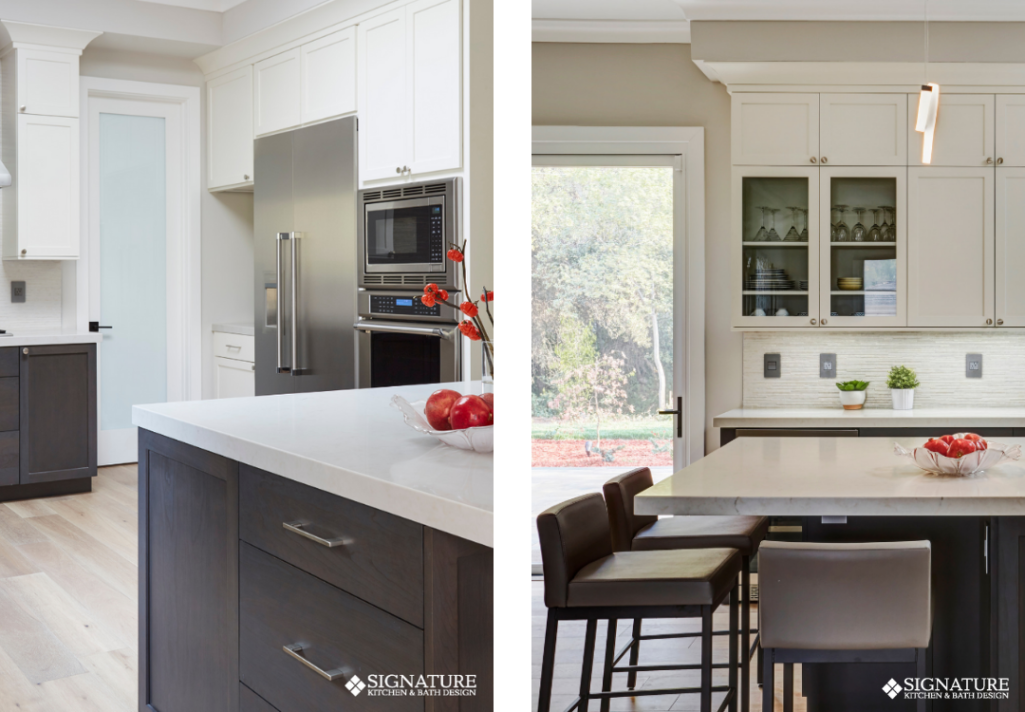 Even if you have no idea where to begin, we will guide you through the entire process of your remodel—from the overall concept to the smallest details. Whether you want to know about cabinets, paint color, tile, hardware, or appliances, we have the answer.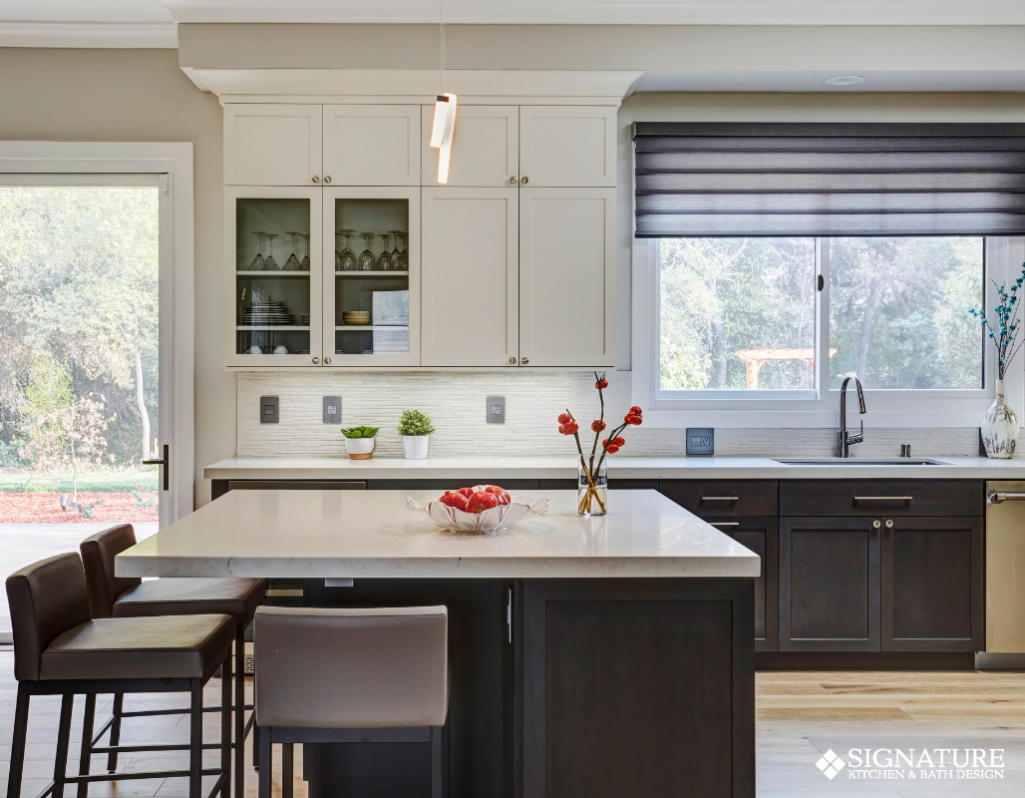 Our mission is to make this process as comfortable and collaborative as possible. We take the time to learn about you and how you use your space to create several designs that are perfect for you. In the end, we know your expectations will be far greater than you expected. You'll enjoy cooking and hosting guests in your kitchen in ways you would have not previously.
Signature Kitchen & Bath is a small, close-knit team of designers who are passionate about delivering comprehensive designs, high-quality products, and unparalleled customer service. Come visit our showroom in the heart of Cupertino, CA or call us to set up a complimentary consultation!