Sophisticated Saratoga Kitchen Remodel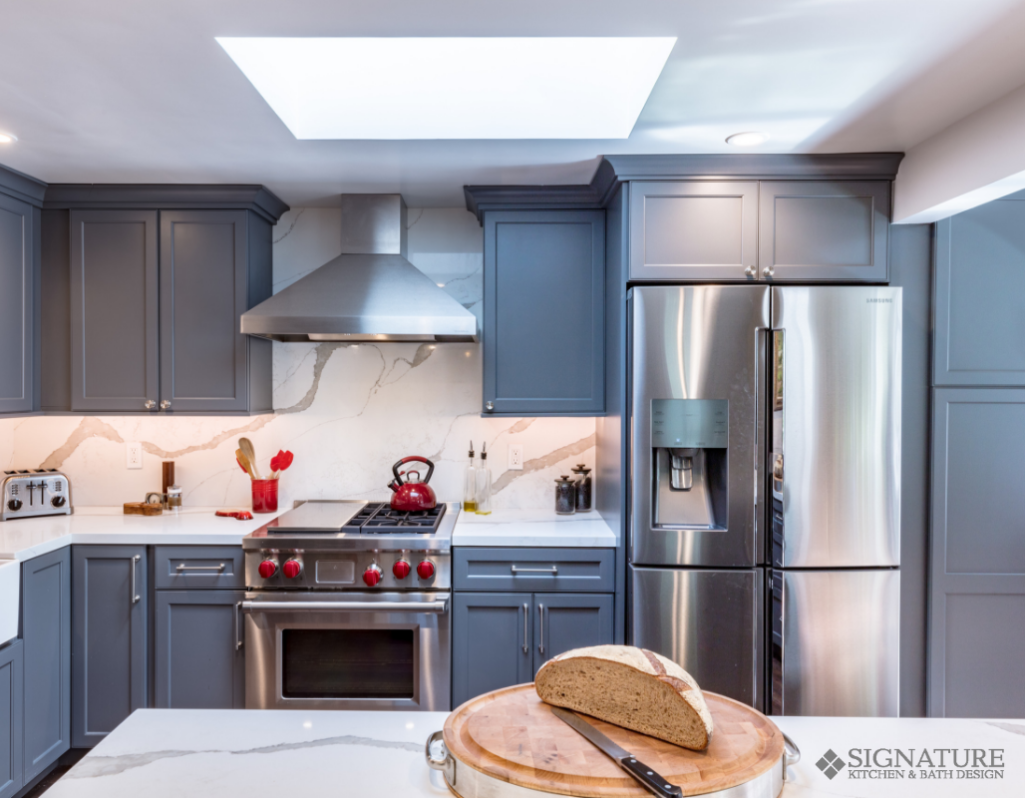 Refinement is the principal characteristic of this sophisticated Saratoga kitchen remodel. From the dining room walls to the Omega cabinetry, the battleship gray color turns this space into a mid-century oasis.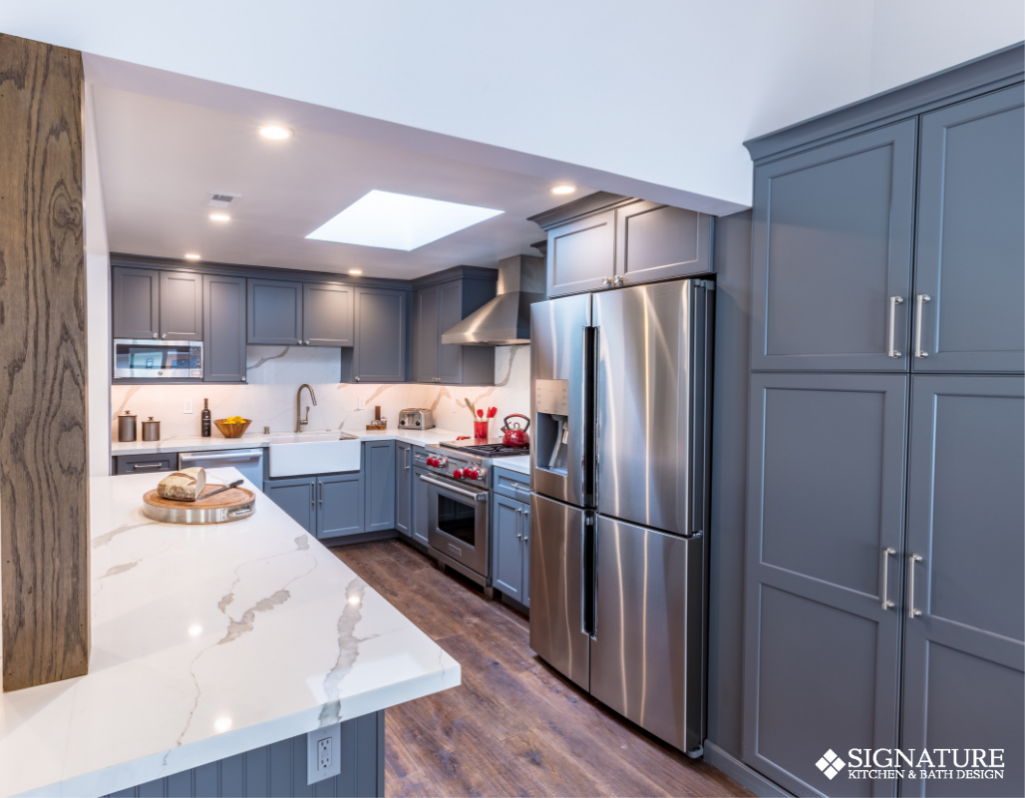 The white marble pattern is seen featured through the countertops and backsplash, which plays beautifully off of their cool-toned surroundings. Despite its small size, a large, farmhouse sinks and oversized refrigerator make this space the ideal location to still host and entertain the masses.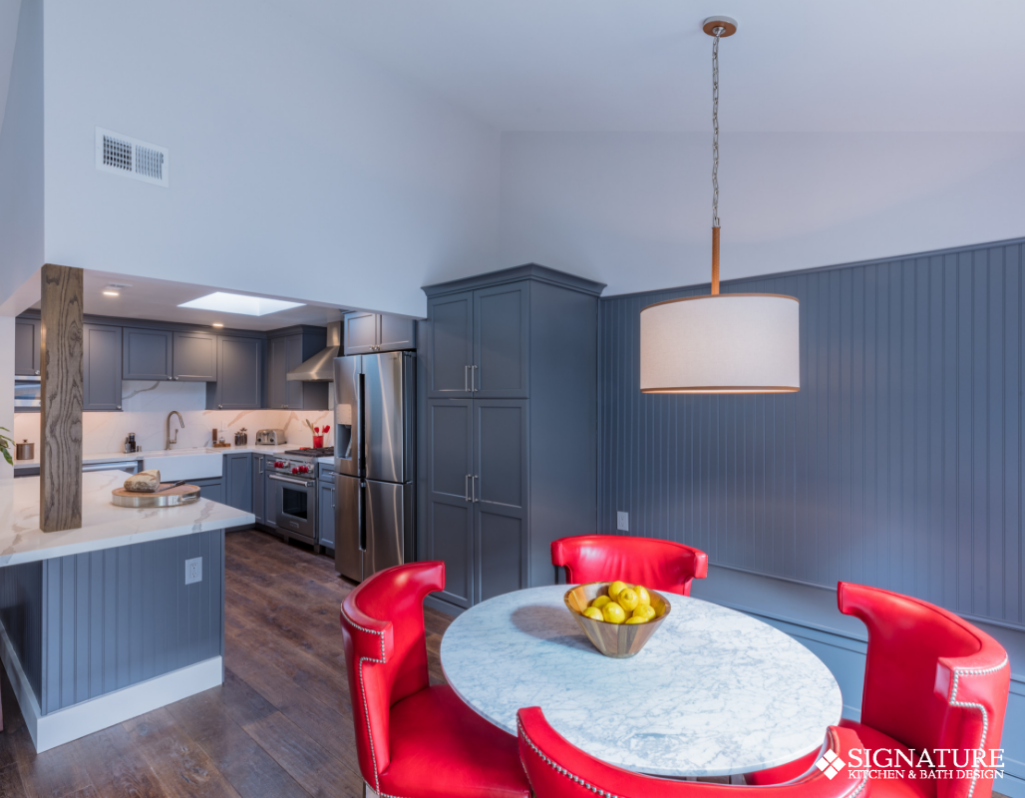 Lastly, pops of color have been integrated into this space to bring life to an otherwise desaturated space. Vibrant pops of scarlet and cherry are seen in the knobs of the Wolf-branded oven, dining room chairs, and other, small kitchen accessories.
---
Signature Kitchen & Bath is a small, close-knit team of designers who are passionate about delivering comprehensive designs, high-quality products, and unparalleled customer service.
We are highly recommended for our great customer service, which is appreciated when managing the many issues that inevitably arise with kitchen cabinetry and remodel projects. We can recommend a contractor to install your flooring and countertops who will work alongside us for the entire length of the project.
It will come to show just how important your project is to us, and we will ensure you are always informed. The result: a space you'll love that's nearly twice as efficient as your previous kitchen. Come visit our showroom in the heart of Cupertino, CA or call us to set up a complimentary consultation!