Striking Sunnyvale Kitchen Fit For Entertaining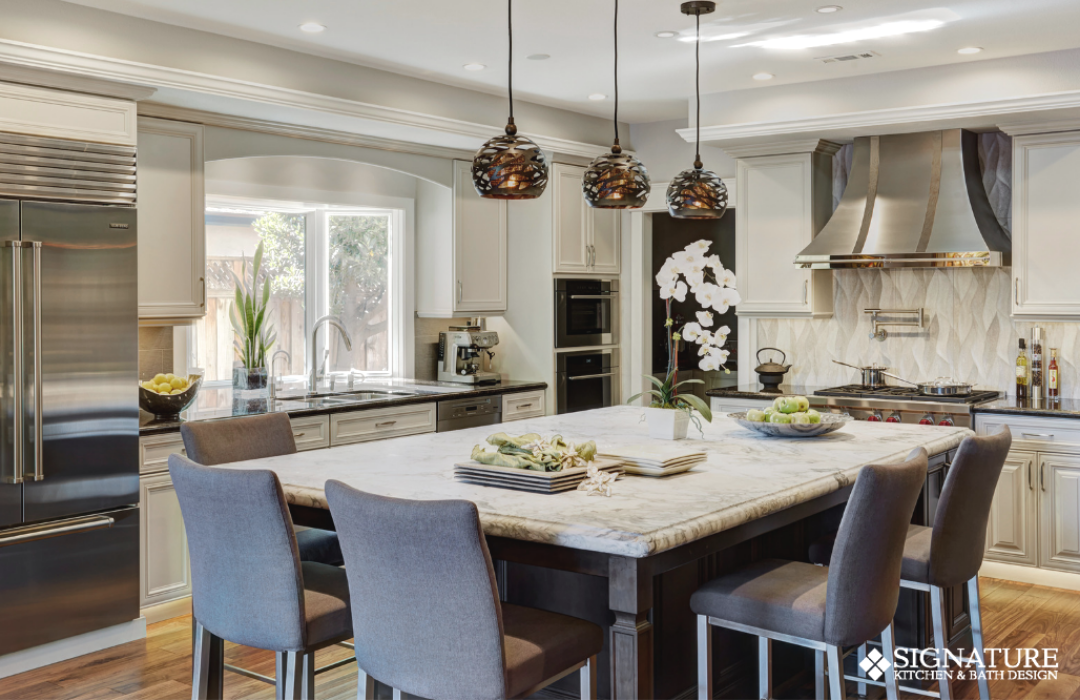 An entertaining space for hosting guests.
They say that the kitchen is the heart of the home, and with sprawling countertops and ample counter space, this striking Sunnyvale, CA kitchen is fit for entertaining the masses. The marble countertop center island doubles as a spacious food preparation station as well as a seating area for five. All this seating space will encourage guests to gather inside the dining area during a neighborhood dinner party, Thanksgiving meal, or family reunion.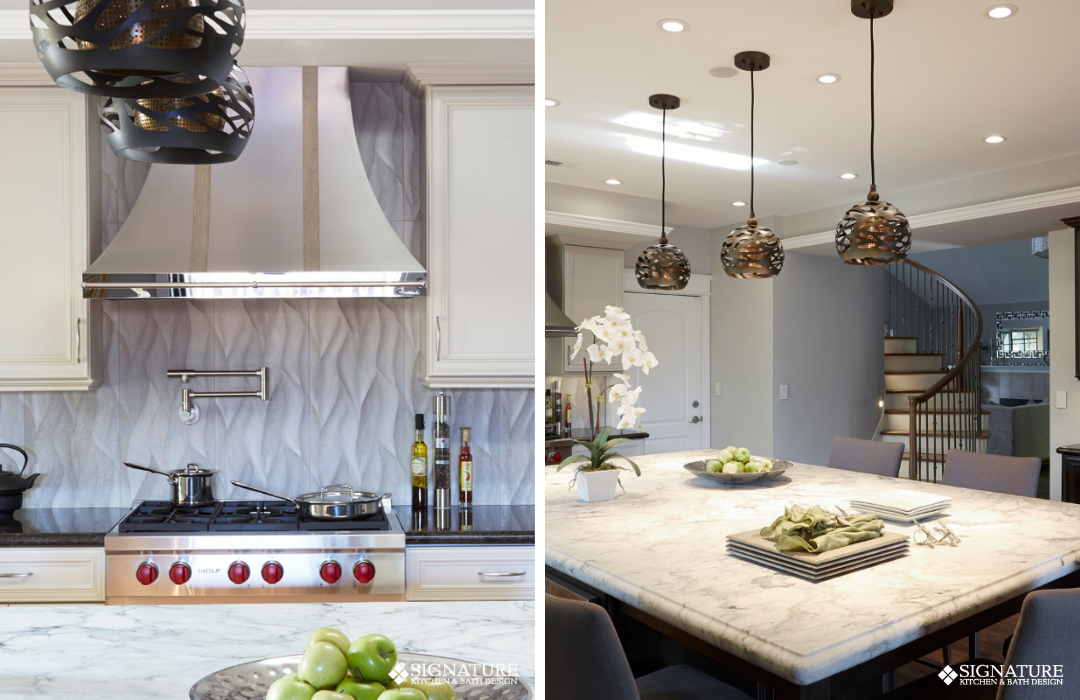 Storage space: A Sunnyvale homeowner necessity.
The white and magnolia Omega cabinetry contrasts beautifully off one another both above the counter and under the island, as well as in the adjacent bar area. These Sunnyvale homeowners will never have to worry about storage space again! A geometric backsplash brings an element of movement and modernism into this striking kitchen, which is further carried through the over-island light fixtures and distinctive range hood.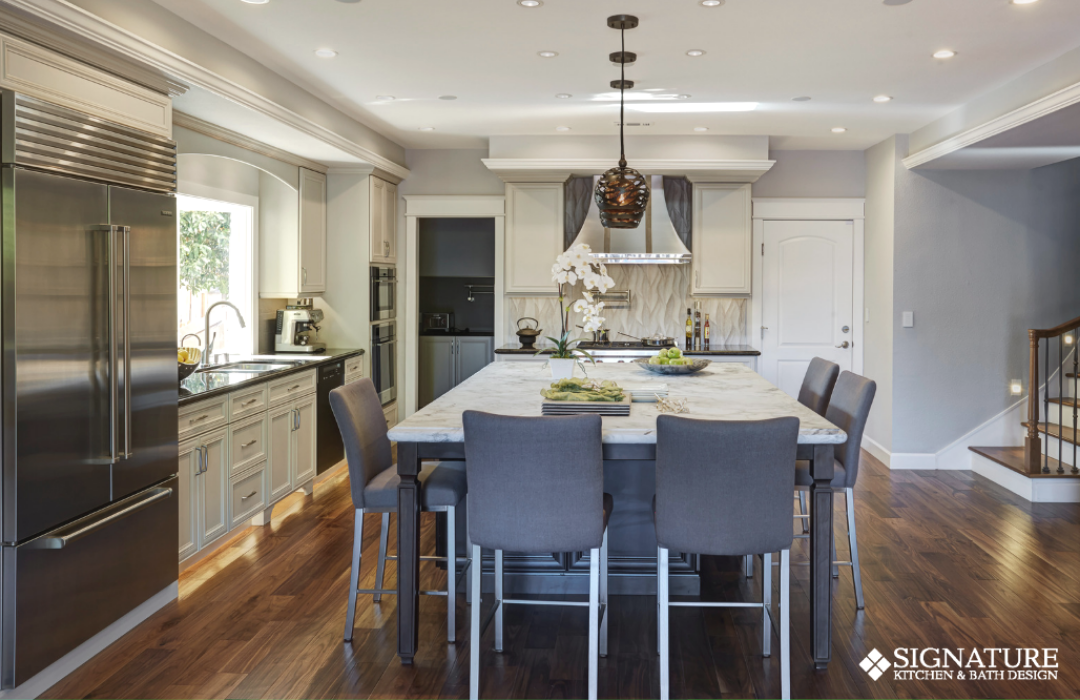 Conceptualize, design, and create your dream kitchen space.
Signature Kitchen & Bath Design is a Cupertino-based cabinetry company that prides itself on developing genuine and long-lasting relationships with our clients. Starting a project with us means that we will be there every step of the way to conceptualize, design, and create your dream kitchen space.
When you choose to work with us, you are gaining access to over 30+ years of industry-based knowledge from our team members. Each of us have a deep-rooted passion for the work that we do, and we know that this directly translates to the work that we create. Know that when working with us, your dream kitchen is in the right hands.
We invite you to visit our design showroom in Cupertino, California to get an idea of what your next project could look like. Or, contact us online for more information so we can chat about your vision. We look forward to bringing your dream space to life.