Upscale Sunnyvale Kitchen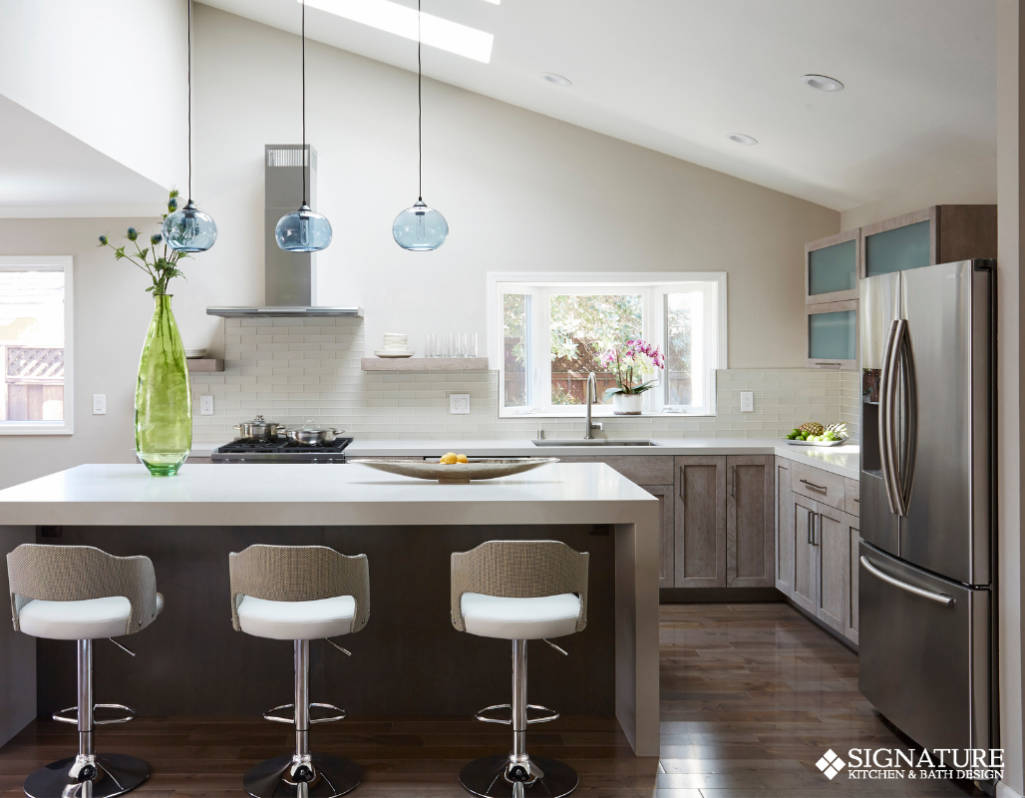 Spaces that implement a strong, geometric structure are elegant and eye-catching. This upscale Sunnyvale kitchen is a perfect example of this. The floating, grey stained Omega cabinets are the foundation of this space. As a result, they bring a strong shape for this kitchen.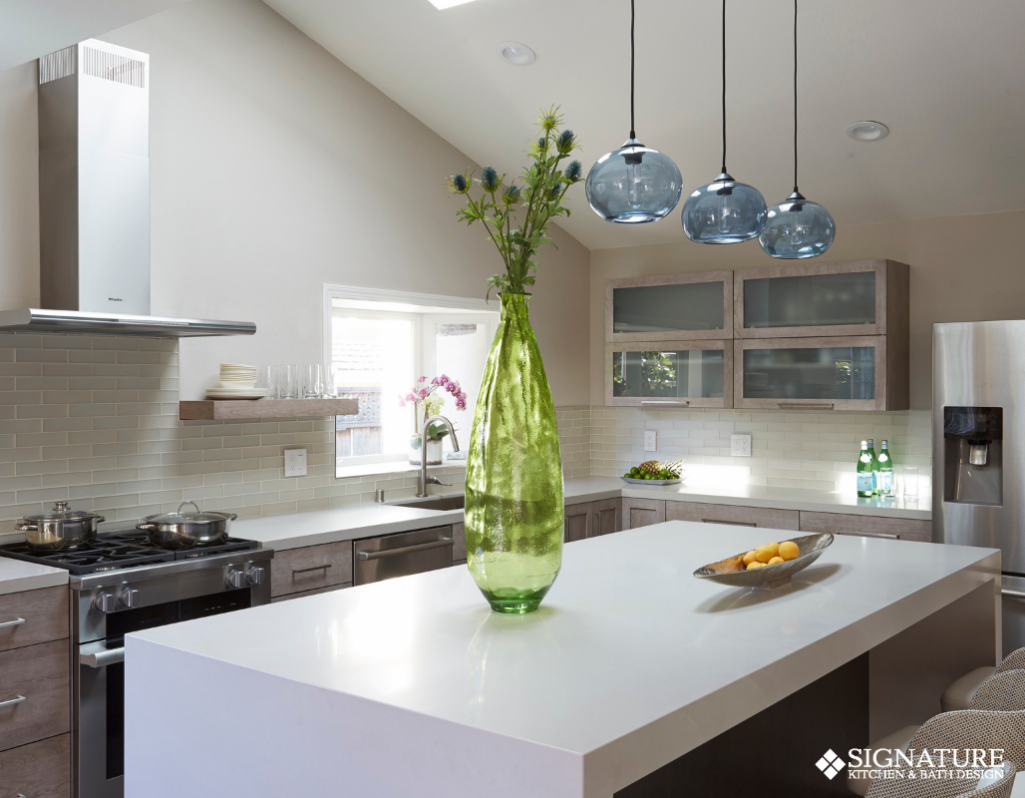 The over-counter, floating shelves with glass paneling tie in another contemporary element. Chic, over-island light pendants, and minimal decorative accent pieces carry this theme throughout. The stainless steel appliances also serve as a complementary aspect to the room.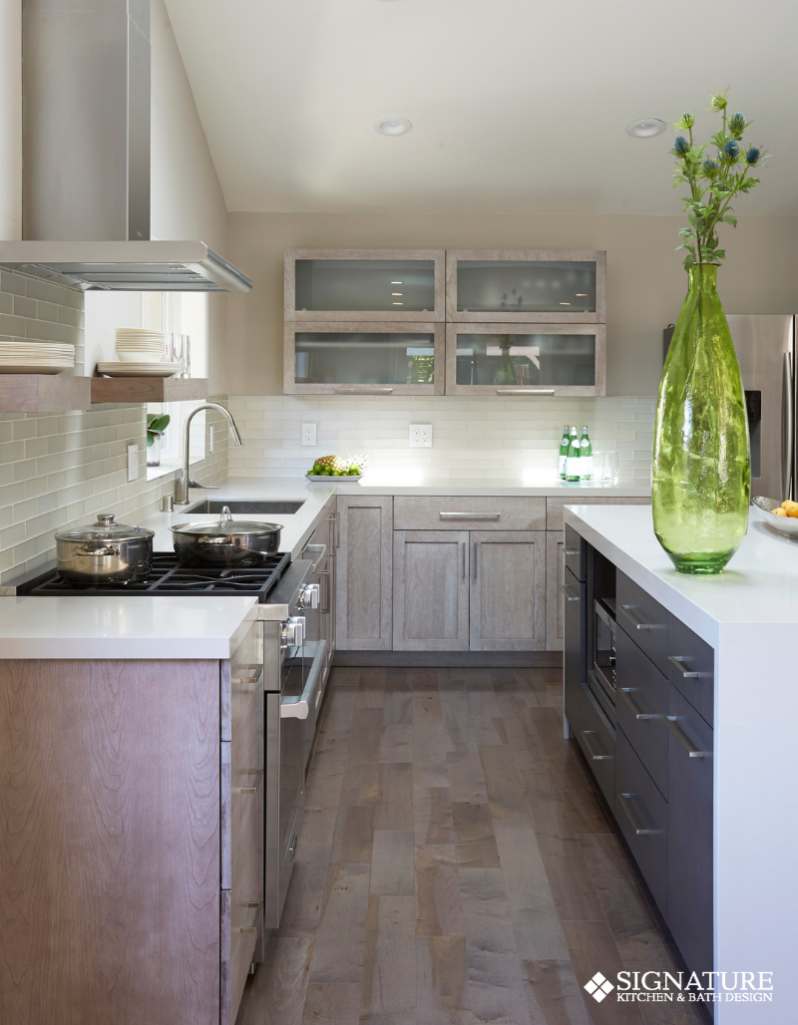 For example, the stove hood in this upscale Sunnyvale kitchen is subtle and harmonious with the rest of the space. Lastly, the waterfall island edge gives this lovely kitchen a comfortable contemporary flair. A unique centerpiece for this already one-of-a-kind kitchen!
---
At Signature Kitchen & Bath Design, not only do we offer high-quality products and services, but we also work to educate our clients so they are empowered to make the best selections for their own lifestyle. We believe in creating elegant spaces that will be loved for years to come!
You can be confident knowing that all of our staff at Signature Kitchen and Bath are fantastic at their job will be able to answer any questions you might have. We provide support throughout the entire process: installation of the cabinets, counter-tops, and under cabinet lighting.
Come visit our showroom or call us to set up a complimentary consultation. During this meeting, we will answer your questions and spend some time getting to know you so that we can create the perfect upscale Sunnyvale (or surrounding areas) kitchen design for you and your family!